Hi, I'm Sade!
As a Public Relations Professional, Digital Marketer, and Social Media Consultant, I'm available to speak on a variety of subjects including digital marketing, public relations, career building, and how to use social media for the job search, branding and more. Need a dynamic speaker as a keynote, panelist, half-day workshop host, or full-day workshop host?
I love speaking on the following topics:
Personal Branding, Career, and Life as an Employedpreneur
Purpose & Profit: 5 Lessons On Creating A Meaningful Life & Business

Employedpreneur: How to balance your 9-5 and still pursue your passions

Redefining the "B" Word -- How to BOSS UP and embrace the role as a female in Corporate America

The importance of personal branding as a job seeker and entrepreneur
PERSONAL BRANDING + CAREER WORKSHOP
Small group Boss 101 Tribe Session in New York City on how to balance having a 9-5 and your side hustle!
Public Relations & Digital Marketing
What is Public Relations and why does my brand need it?

PR in the Digital Age

How to Launch Your Career as a Publicist

How to leverage Influencers for your brand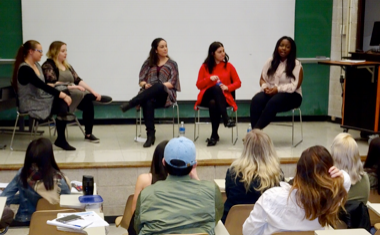 evolution of pr in the digital age
The Evolution of PR Panel discussion at the Fashion Institute of Technology.
Sports & Entertainment
Women in Sports & Entertainment fields

How to market to Women in Sports

How to Land a job in Sports & Entertainment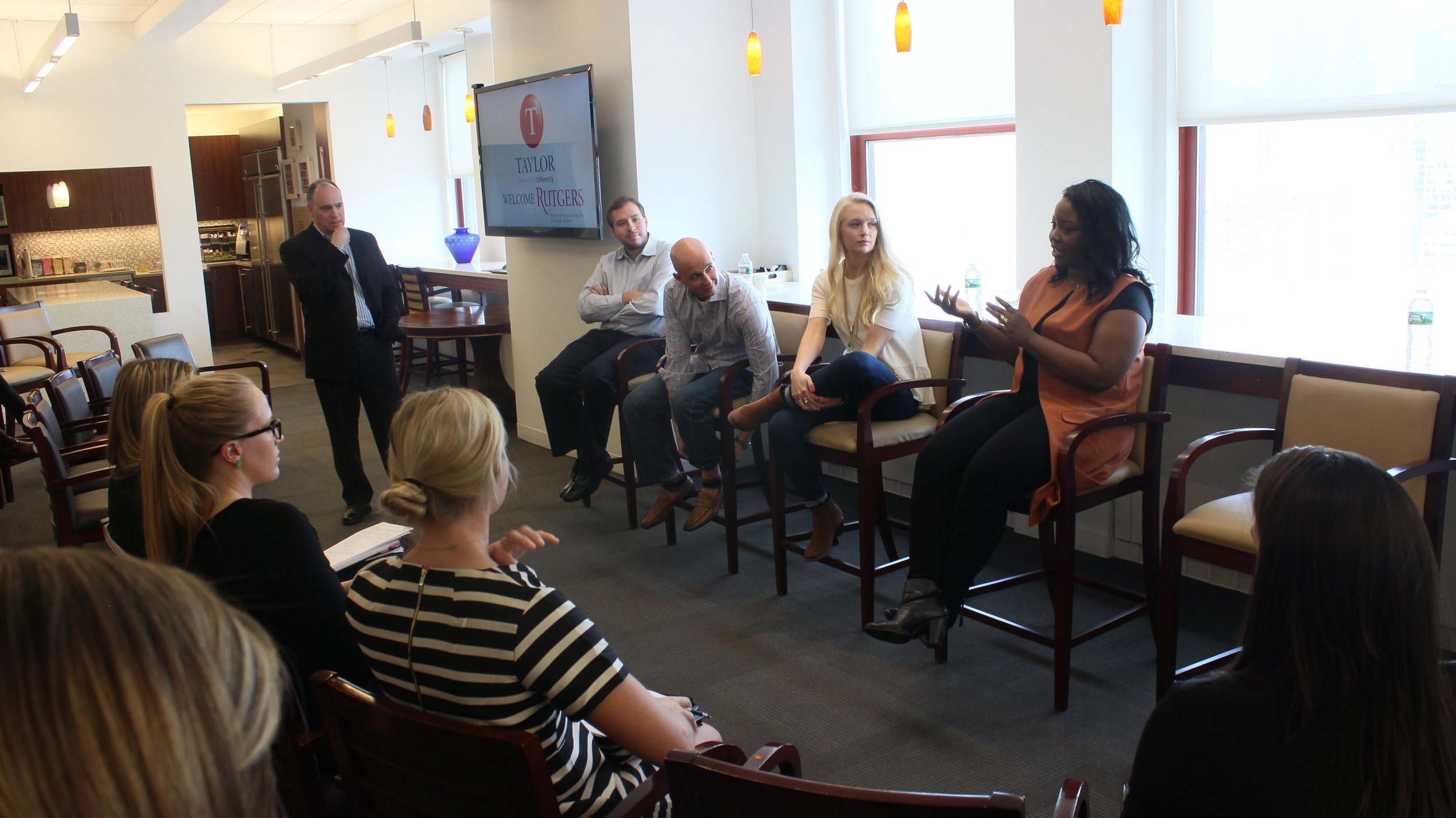 SPORTS & ENTERTAINMENT PANEL
Sports & Entertainment Public Relations & Digital Marketing panel at Taylor Strategy. Speaking to Rutgers student athletes at the Empire State Building.
Want to hire, collaborate or interview me?